THE OFFERING 
HOW FAR WOULD YOU GO FOR LOVE?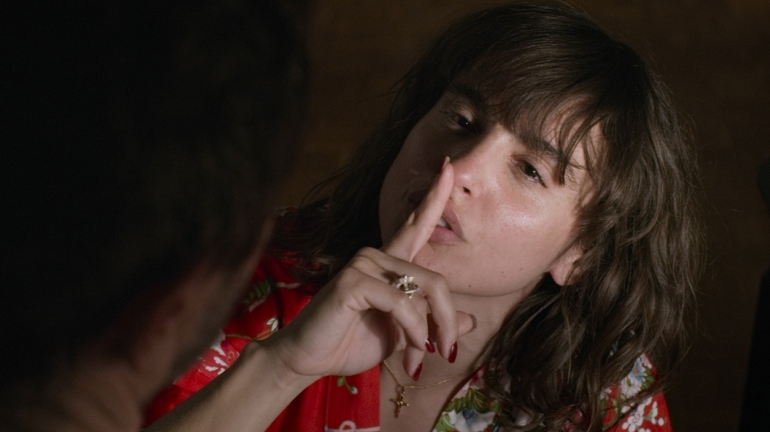 "A film that seeks the intensity of feeling and the consequences of the open wounds of the soul. A brilliant Anna Alarcón stands out, along with a wonderful Verónica Echegui. On an aesthetic level, there is a consonance with the film's hallmark, which triumphs above all in its photographic direction."
Cinema Gavia
"Ventura Durall (re) introduces us to the concept of offering; of passage ritual. It leads us to see the modern mechanisms that we make that act on a person's remorse to reach personal tranquility. It presents us with a story where the mythical, regardless of how positive or negative there is in it, is glorified. A human – and therefore erratic – intention of the will to rewrite our history."
Cinematismo
THE PAST COMES BACK TO DESTROY THE PRESENT IN SPANISH PSYCHODRAMA THE OFFERING, RELEASED IN UK, 30th JULY 2021
Sovereign is proud to announce the UK release of acclaimed Spanish psychological thriller THE OFFERING on 30th July, in cinemas and on Virtual Cinemas and VOD.
Jan, mysterious and marked by a profound sense of guilt, tries to win back the love of his ex Violeta, who is now a psychiatrist, with a family of her own. Jan's complex and perverse plan to reunite him with Violeta, 20 years after the events that led to their separation, will have severe consequences.
An erotic, intense and revealing adult thriller, with powerful central performances from Alex Brendemühl (Transit), Anna Alarcón (A Thief's Daughter) and Verónica Echegui (Fortitude), winner of Best Supporting Actress at this year's Gaudi Awards, THE OFFERING is a remarkable, gripping excursion into the human psyche and the true nature of love and obsession. Filled with searing love scenes and unsettling mind-games, it's a sensual, evocative and multi-layered experience, exploring forgiveness and guilt, and the consequences of a destructive love triangle, recalling the work of provocative Spanish directors Bigas Luna (The Ages of Lulu) and Julio Medem (Sex and Lucia).
Ventura Durall, writer and director of THE OFFERING, set up the production company Nanouk Films in 2000, to promote Catalan cinema. His feature film The Two Lives of Andrés Rabadán was recognized as the Best European Independent Film at the 2009 ECU Festival in Paris, and also received three Gaudi Awards for Best Lead Actor, Best Supporting Actor and Best Actress. His 2014 documentary drama Bugarach won the FIPRESCI Award at the St. Petersburg Message to Man Film Festival.
THE OFFERING WILL BE RELEASED ON 30th JULY 2021
Facebook | Twitter | Instagram